Alan is a Georgia Republican voting for Joe Biden in November. He represents the voices of countless other conservative Americans, placing the interests of our nation above their political party loyalty. Moderates, independents and conservatives alike who are abandoning the GOP and Donald Trump today. We are conservative patriots who will be voting for Joe Biden this coming November 3rd, just like Alan, a Republican from Georgia who is rejecting the current direction of the GOP with Donald Trump and will be voting for Joe Biden next November 3rd.
Listen and join us…
Democrats are optimistic that the Peach State could go blue at the presidential level for the first time since 1992.
A source close to presumptive Democratic nominee Joe Biden's campaign told The Hill that the campaign intends to spend time and money in Georgia, even though he has other paths to win 270 electoral votes and the White House.
Democrats believe a younger and more diverse Georgia electorate could turn out in November, driven by activist anger over the police killing of George Floyd and Trump's apparent weakness in the suburbs.
Voter interest should be off the charts in Georgia, which has two competitive Senate races and may be the deciding factor in whether the GOP maintains its majority in the upper chamber. The state will also host two competitive House races in the Atlanta suburbs, where women and independents have moved away from Republicans since 2016.
"Georgia is very much in play," said DuBose Porter, the former chairman of the Georgia Democratic Party.
In 2018, Democrat Stacey Abrams fell only 50,000 votes short in a governor's race that had record turnout. Democrats flipped one House seat in the Atlanta suburbs that year and fell just short in another.
Biden is considering two black women from Georgia as potential running mates — Abrams and Atlanta Mayor Keisha Lance Bottoms.
Georgia Democrats turned out in record numbers at last month's primary, with 1.2 million casting ballots. Democrats outvoted Republicans by mail, early in-person voting and day-of voting, according to data from Abrams's group Fair Fight.
Fair Fight also said that more than 750,000 Georgians who were not eligible to vote in 2018 are registered in 2020, with 49 percent of those being people of color and 45 percent under the age of 30, two groups that overwhelmingly support Democrats.
"The Trump campaign wouldn't be dumping $457,000 into an initial ad buy in June in Georgia just to light the money on fire," said Seth Bringman, the spokesman for Fair Fight. "They're seeing the same registration, turnout and polling numbers that we are, and they're scared for good reason. The math and demographics are on Democrats' side, and we have two pick-up opportunities for U.S. Senate seats as well."
A recent Fox News survey underscored Trump's polling weakness in Georgia amid the coronavirus-fueled economic slowdown and his divisive response to the civil unrest. The survey found Biden leading by 2 points overall. Trump leads by 8 points on the economy, but Biden leads by 10 points on the question of race relations and 4 points on who is better equipped to handle the coronavirus.
Trump's job approval rating in Georgia is at 47 percent positive and 51 percent negative, better than he is doing nationally. The president leads by 50 points among those without a college degree and by 35 points among white people.
Biden leads by 70 points among nonwhites, 26 points among moderates, 20 points among suburban voters and 17 points among independents.
"Those who claim Georgia is not in play are looking at old models of a previous year's electorate," said one Democratic strategist in the state. "The electorate today is a Democratic one. With high turnout among Black voters in Georgia, Biden wins."
The coronavirus is a major wild card heading into the fall.
Gov. Brian Kemp (R) was aggressive in reopening the state, which has seen a surge of new cases, although deaths are at the lowest point in months.
"The spike in COVID[-19] cases in Georgia in the aftermath of Kemp's aggressive reopening of the state is not helping Republicans here," said Alan Abramowitz, a political scientist at Atlanta's Emory University. "Kemp is just lucky he's not on the ballot this year."
"I think it is more likely than ever that Georgia will vote for a Democrat for president for the first time since 1992," he added. "Not certain, but more likely. And of course, Biden doesn't even need to win Georgia."
---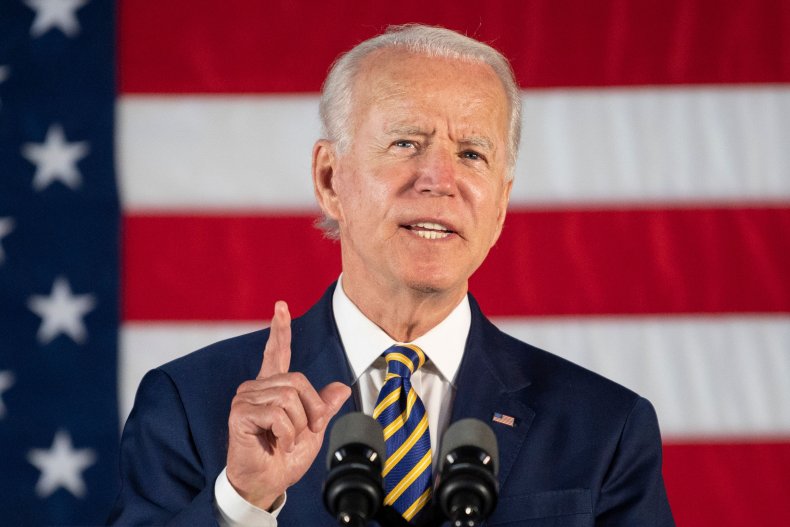 ---
Republican Voters Against Trump is a coalition of Republicans, former Republicans, conservatives, and former Trump voters who can't support Trump for president this fall.
The RVAT project, started by well known conservative political analyst Bill Kristol, is aimed at amplifying the voices of this critical voting block in the 2020 election. Despite the president's claims that he has the total support of the party, there are millions of voters who used to be reliable Republicans but are disgusted by the Trump administration.
Many conservative voters today are upset about the skyrocketing debt. Others about how he has debased the office. Some wish he would pursue a more humane immigration policy. Most Americans outside of Trump's blind. core supporters are dismayed and disappointed that Donald Trump hasn't kept his promises. No matter the reason, they are united in wanting the country to move on from this deeply un-American presidency.
The RVAT project joins other Republican and conservative groups today speaking out against Donald Trump and voicing their public support for Joe Biden. This group has set its goal on not only defeating Donald trump but also his GOP enablers in congress this coming November. We are growing in numbers and include the Lincoln Project, The Bulwark and Republicans for the Rule of Law.
Here on TrumpVirus we will be sharing the testimonials of Republican, conservative voters across the nation on this page. Many of these voices include Americans who supported Donald Trump in 2016 but today regret that decision.
These are their stories. Together their voices are powerful. And if they are heard, next January we will inaugurate Joe Biden as the next president. The day after the Republican Party can begin a post-Trump future.
Join Alan and other conservative Republicans from Georgia and all across America today in voting for Joe Biden this coming November 3rd!
RVAT is a project of Defending Democracy Together. For any inquiries, please contact rvat@defendingdemocracytogether.org
---
TrumpVirus Trump Virus #TrumpVirus